History of the Churches of the Pittsburgh Baptist Association
by William Pankey
FIRST BAPTIST CHURCH, CARNEGIE, ORGANIZED 1868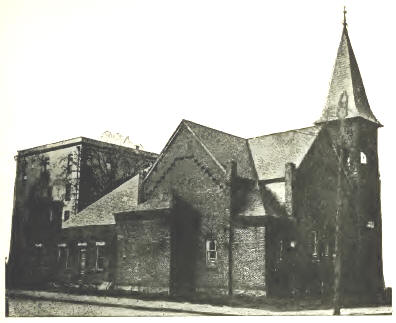 The First Baptist Church, Carnegie, was organized with seven charter members, July 5, 1868, and was admitted to membership in the Pittsburgh Baptist Association the same year. The first regular place of worship was the old United Presbyterian church building on Academy Street. At a later date, services were conducted in the Odd Fellows Hall, and until the first church edifice was erected on the corner of Washington Avenue and. Academy Street. The present edifice, located on the corner of Robert and School Streets, was dedicated June 4, 1894. The membership at the present time is 270.
The following ministers have served the church:
Rev. J. A. Snodgrass (1868-1869), Rev. J. A. Simpson (1869-1877), Rev. J. Burke (1879-1880), Rev. J. M. Ray (1882-1885), Rev. D. E. Richards (1888-1889), Rev. R. E. Williams (1889-1899), Rev. G. H. Trapp (1900-1901), Rev. J. A. Snodgrass (1901-1916), Rev. J. C. Walker (1916-1917), Rev. J. S. Jewell (1918-1922), Rev. J. T. Davis (1922- 1924), Rev. Ira F. Freeman (1924-1925), Rev. L. B. Wilkinson (1925-1927), Rev. A. B. Taylor (1928- 1935), Rev. E. F. Pruden (1936 ).
| | | |
| --- | --- | --- |
| Home History History of the Churches of the Pittsburgh Baptist Association Contents | Share This Page Using: | |